Your one-stop shop for all types of certified calibration services.
Just Instruments Inc. is an ISO 9001:2015 certified Canadian company that has been providing services in the field of process control and laboratory instruments since 2009.
We offer instrument calibration services, sales, repairs, and installation. For more than 10 years, Just Instrument Inc. has provided a high level of service and installation of process control instruments for a number of high-profile manufacturers across Canada.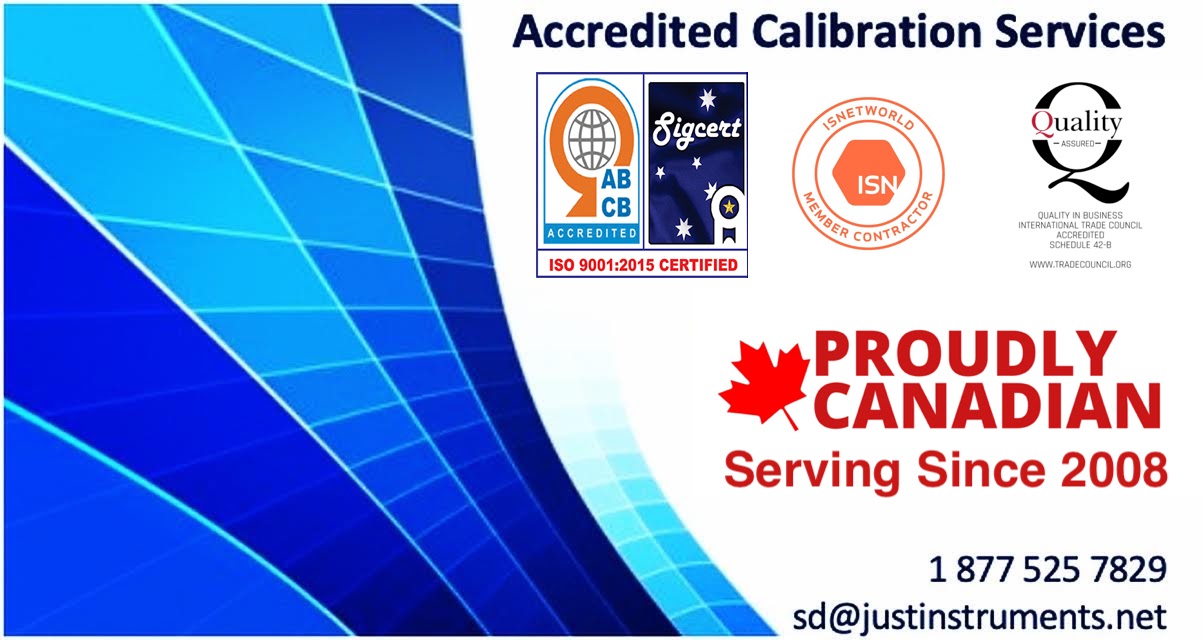 We provide time-bound solutions to the best of our knowledge, expertise skills in Calibration, Repair, Sales & Service.
CALIBRATION
Just Instruments Inc. Offers a wide range of In House and On-Site calibration services. We have well-experienced technicians and sophisticated equipment to calibrate various process control instruments using manufacturer's specifications and ISO standards as reference.
REPAIRS
Just Instruments Inc. provides high-quality repair for various process control measuring instruments Including: Temperature, Level, Flow, Pressure, Weight, Balances, Scales
Installation & Commissioning
Pressure & Temperature Monitoring System, SMS Text message Alarm for pH & Temperature, Flow Instruments, Gas Instruments (Analyzer & Detector)
Validation
Pharmaceutical Industries, Shipping Industries, Oil & Gas Industries, Food, Beverage & Cold Storage.
Service & Maintenance
All types of Mechanical, Electrical, Temperature, Flow, Gas Analyzer & Gas Detector, Pressure, Safety valves & Level Instruments, etc.
Technical Support
Food & Beverage, Bakery, Pharma, Body Care, Cold Chain Management, Oil & Gas and other industries.
Aiming to be the first choice of industrial calibration service provider for Level, Flow, Temperature, Pressure and Weighing Instruments.
99
High Client Focus - Customer Service
99
Honesty, integrity and creativity
99
To build long lasting relations
99
Value for money with quality
ISO Certified calibration services provider
All calibration services performed by Just Instruments are designed to help manufacturers and users of precision instruments achieve the highest possible levels of measurement quality and productivity.